The competitive business environment in Malaysia means that small businesses need visibility on search engines like Google to spur business growth. Therefore, search engine optimization or an SEO campaign is a necessary investment or expenditure for any small business.
However, SEO services do not feature standard pricing, making it challenging for small businesses to establish an average SEO cost to spend on SEO services. So what elements fall within an SEO budget, and how much should a small business spend to achieve maximum SEO ROI? Keep reading to learn about SEO service providers and how they price their value.
What Is SEO?
Search engine optimization is a search marketing strategy designed to enhance a website's visibility among its target audience and increase high-quality organic traffic to the website. It makes website assets like content, products, and services rank better on the search engine results (SERPs) page.
According to one statistical survey, companies spent $US47.5 billion on SEO in 2020. Therefore, an SEO budget is vital to any digital marketing budget. SEO encompasses multiple components, including content marketing, keyword research, and local SEO.
So, how much does SEO cost? The specific SEO service to suit your small business varies depending on your business website's SEO score calculator results, achieved using a calculator Google search or any other free or paid SEO calculator tools.
Second, some marketing agencies in Malaysia have various SEO package types to meet general small business needs, while others develop tailored packages for custom digital marketing strategies.
SEO is a broad principle building on three primary pillars, on-page SEO, off-page SEO, and technical SEO. Below is an overview of each SEO pillar and its role in an overarching SEO strategy. The segment also hints at how the three SEO pillars impact an SEO cost calculator and the SEO cost for website.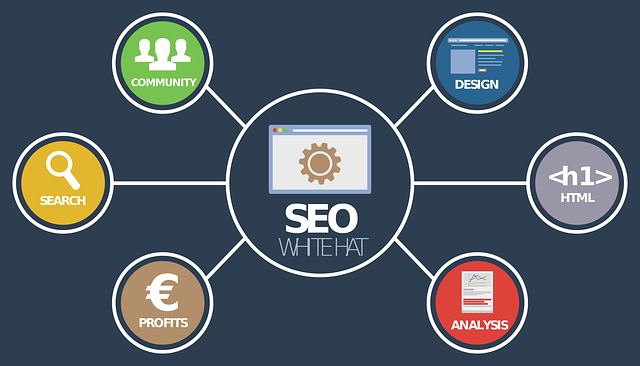 On-Page SEO Services
On-page SEO services are actions that digital marketers take on an individual webpage to improve the page's ranking on SERPs pages. Search engines use web crawlers or bots to rank website pages according to relevance.
Web crawlers follow roadmaps on the website, which they use to rank web pages. Web pages that give the best user experience and are accessible for the web crawlers to understand rank better on SERPs pages.
SEO agencies conduct an SEO audit before beginning an SEO campaign or SEO project to improve on-page SEO for web page assets. On-page SEO work for SEO consultants entails implementing content creation and keyword research strategies to generate high-quality organic traffic.
Although a small business may pursue on-page SEO as a one-time SEO strategy, ongoing SEO is better for long-term SEO ROI. Below are on-page SEO strategies that local businesses must include in their SEO plans and implement in their SEO efforts.
Content
SEO content marketing entails creating page content or assets to boost SERPs page rankings, add value, and improve user experience. It features the most significant SEO marketing costs for international SEO and local SEO services. Content marketing improves brand voice.
Keyword Research
Keyword research entails identifying target audiences' words and phrases to find information about a local business's products and services. SEO agencies use keyword research to facilitate search engine marketing and support content marketing.
The SEO cost calculator for keyword research varies because some keywords are more competitive and cost more than others. Second, although free SEO keyword research tools are available, one industry report shows that an efficient keyword research tool costs $US200 to $US 500 per month.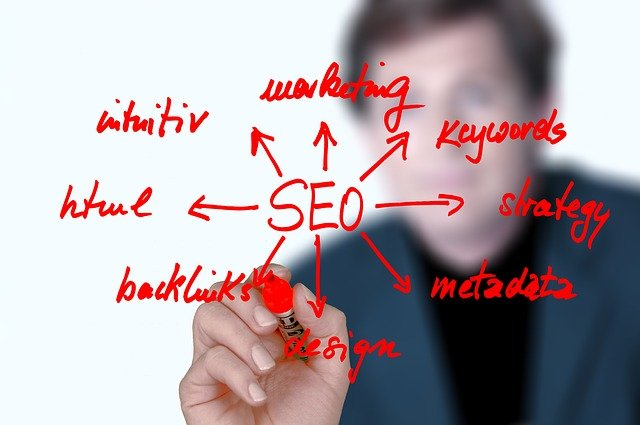 Link Building
Link building is an online marketing strategy that entails hyperlinking words and phrases on a web page o that the hyperlink redirects your target audience. Internal links also help web crawlers to understand your local business website's structure or tier system.
SEO pricing for internal link building varies depending on the SEO audit results on your website. Digital marketing SEO professionals must also monitor internal links and handle broken links and orphan pages to improve the page rankings for organic search.
URL Structure
A uniform resource locator (URL) is the address for a website resource like a blog, an "about us" page, or a product or service page. The anatomy of a URL features segments, including a domain name (website name) and a path (page product description) to help target audiences and web crawlers identify the subject matter on the asset.
Online marketing SEO agency experts optimize a resource's webpage structure using best practices like using primary keywords to describe the page content and inserting word separators for cohesiveness.
However, although an SEO-friendly URL appears on an SEO score calculator checklist, the service has no standardized SEO optimization cost. Therefore an SEO agency assumes the cost under the total average SEO cost for the SEO project.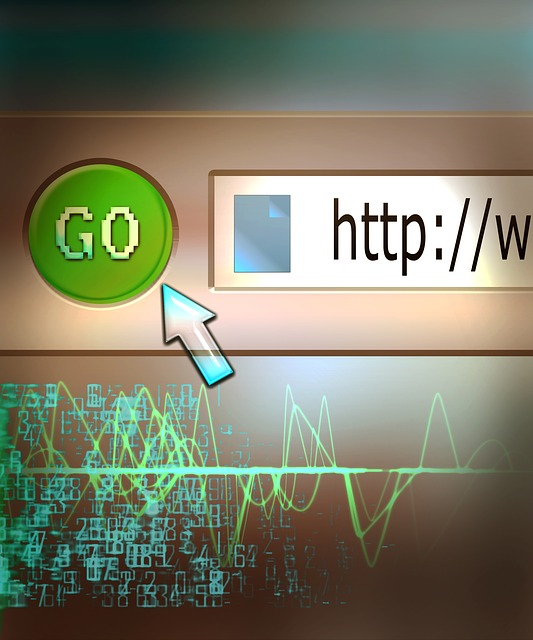 Heading Tags
Heading tags rank page content in order, helping web crawlers understand the content structure. They also make it easier for page audiences to navigate the web page.
Off-page SEO Services
Off-page SEO services are digital marketing techniques that utilize web resources outside an individual website to optimize the website's SEO ranking and improve organic search. Below are the top off-page SEO services that an optimization calculator measures when conducting an SEO audit.
Backlinks
Backlinks are part of the link-building SEO strategy and entail linking a resource on your website to an external source. Such links establish website authority, boosting organic search.
Link-building is a vital SEO plan, and one SEO cost calculator puts the price of a high-quality SEO backlink at $US352.92. However, the price could double, depending on the quality of the link.
Second, small businesses should pay close attention to back-linking strategies because they are among the ongoing SEO plans. Therefore, acquiring cheap SEO costs for website backlinks or using "no-follow" links can attract a Google penalty.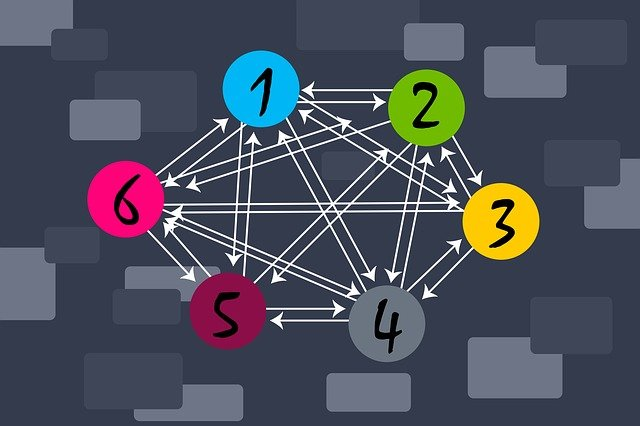 Brand building
Brand building is a significant determiner that SEO companies use to determine how much SEO costs and establish SEO packages for custom SEO campaigns. Bolstering a brand's reputation solidifies a small business's online profile, attracting high-quality traffic from its target audience.
So, how much does SEO optimization cost when you factor in branding costs? One resource estimates the cost of brand building at $US1000 to $US50000, depending on the business size.
Social Media Optimization and Engagement
Social media engagement for small businesses does not directly impact SERPs rankings. Consequently, some online marketing companies do not include such costs in the total SEO marketing cost for an SEO campaign. However, it can increase traffic from your target audience, and shareable social media links can generate backlinks.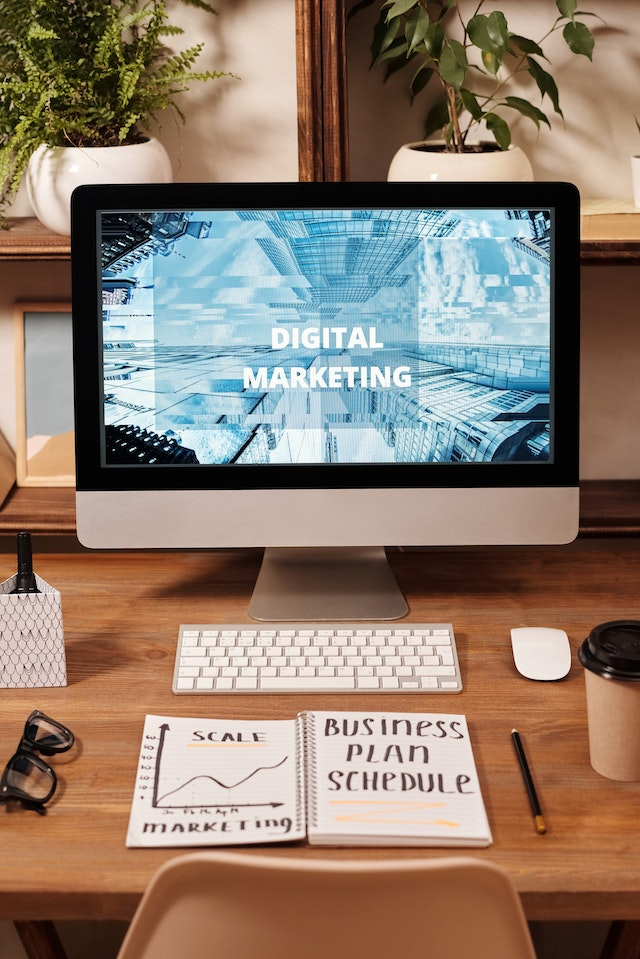 Technical SEO Services
Technical SEO refers to specific SEO strategies that make your website crawlable and easy for web crawlers to index. Moreover, cheap SEO strategies on the technical website aspects hamper the user experience.
Although technical SEO prices vary, one report estimates the cost at $US1000 per month. Below are the top elements constituting technical SEO.
Robots.txt
Robots.txt is a text file that instructs search engine bots to crawl a website's web pages. You can direct the bots not to read pages you do not want to appear on your search engine index.
Protocols
Protocols indicate to a browser how it should retrieve information about a webpage. They are HTTP and HTTPS, and you can create HTTPS using secure technology like SSL and TLS.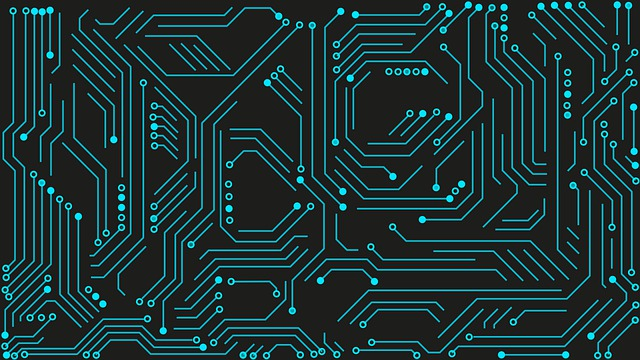 Canonical Tags
Canonical tags signal to search engine bots which version of duplicate content is preferred.
Redirect Codes
Redirect codes provide a way to send users and bots to a different page other than the one initially requested. The codes include
Code 301 or page moved permanently – it passes linking authority to the new page (URL)
Code 302or page moved temporarily.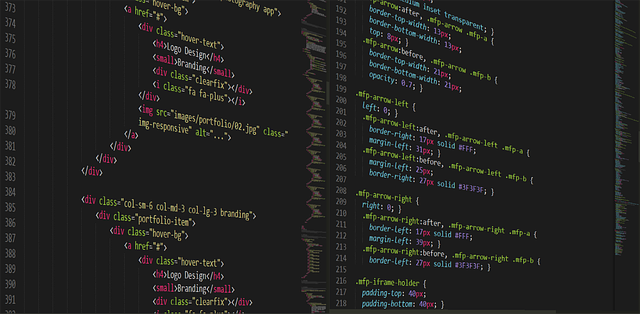 Site Speed
The site speed refers to how fast your website loads when visitors click on it, and online marketers use free and paid tools, like Google page tools insights, to taste a webpage's loading speed.
You can enhance your website's loading speed by optimizing images by compressing them. Or by uploading images at the exact file size to be viewed.
Responsive Design
Responsive design entails optimizing your website to adjust to any screen size for a fluid user experience.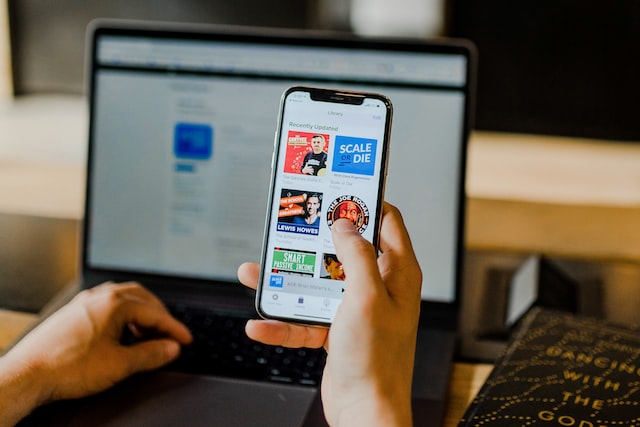 Overarching SEO Services
While the above SEO processes fall within specific categories and form SEO packages, some essential SEO services are somewhat challenging to box into a category. Nonetheless, such processes influence the final SEO optimization cost on the SEO budget calculator. Below is an overview of overarching SEO services.
SEO Strategy/ Goal setting
An SEO strategy is a search engine optimization plan created after an SEO audit and features the best practices for improving a website's ranking in organic SERPs. An effective SEO strategy must align with your small business goal and set a benchmark or key performance indicators (KPIs) to improve the current website performance.
SEO Audit
An SEO audit assesses website health or compliance with the best SEO practices. It entails evaluating elements like content creation and other on-page, off-page, and technical SEO signals to identify non-compliance issues.
Non-compliance issues like low-quality backlinks and duplicate content can attract penalties from search engines, preventing search engines from ranking your website or specific web pages. Therefore, an SEO audit helps you to generate a long-term SEO plan.
A typical SEO calculator for SEO audits has a scoring system that measures technical, on-page, and off-page SEO elements against a scale of 100 points.
The scoring systems have subtle variations depending on premium features. However, according to one industry research report, the consensus among SEO consultants and agencies is that a score of 80-100 points is the ideal SEO score for a healthy website.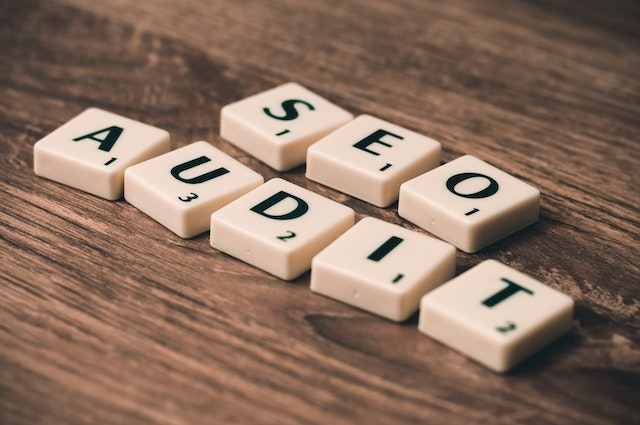 SEO Checker Tools
Different SEO processes require tools like an SEO site checker to establish a website's domain authority and overall compliance with SEO best practices. An SEO score calculator features multiple signals and scoring systems to establish an SEO score.
Although a simple SEO calculator Google search can help you find free SEO calculator tools, digital marketing and SEO agencies use paid SEO calculator tools with premium features to improve SEO.
Second technical SEO tools, SEO ROI calculator tools, and an SEO budget calculator are vital components of the average SEO cost. Therefore, SEO agencies must include tool costs in determining how much SEO services cost.
Local SEO Services
Local SEO services help boost local search results for small businesses, helping the business' website appear top among localized searches for its products and services among its target audience. A local SEO plan primarily focuses on on-page SEO elements like using localized keywords in content creation and content marketing.
So, what is the average local SEO services cost? The average costs vary, but local SEO services cost less than a national SEO campaign.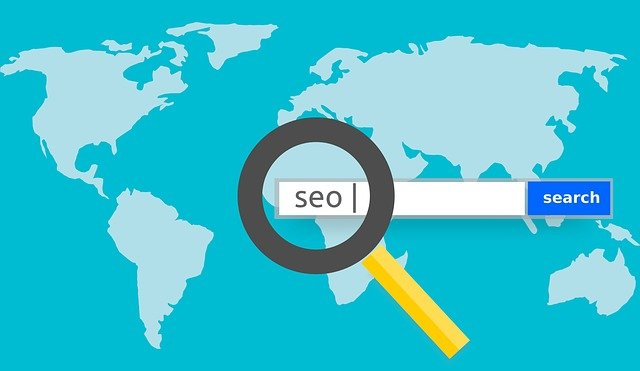 How Much Does SEO Cost?
Back to the big question, "How much does SEO cost?" The answer depends on your website's SEO audit score, local SEO services cost, the competitiveness in your industry, the caliber of SEO specialists or agencies you choose to engage for the campaign, and the subscription packages for various SEO tools.
Therefore, although you can conduct an SEO budget calculator Google search to find an estimated SEO marketing cost, the estimate will likely not capture the complete picture. However, SEO agencies use the pricing models below to evaluate the SEO cost for website.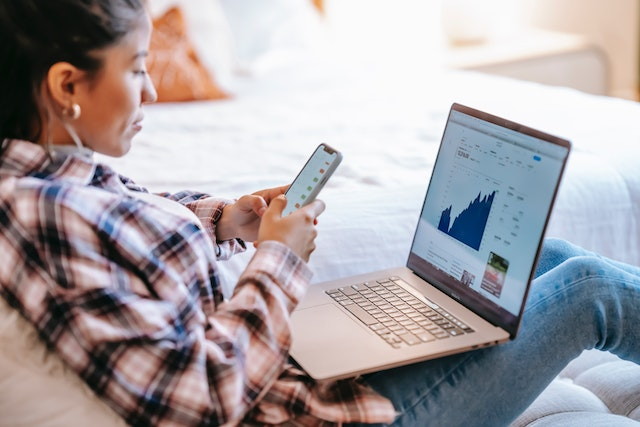 How Do I Calculate My Budget For SEO Services?
SEO Pricing Models
SEO pricing models are like price catalogs, providing simple methods for SEO agencies and consultants to generate SEO services pricing lists and prove ROI on an SEO campaign. Below is an overview of the standard SEO pricing models in the Malaysian digital marketing industry.
Traffic-based Performance
Organic SEO profits or pay-for-performance SEO model means you as the client do not pay the SEO consultant for their services until you view tangible results like a better ranking for web pages or increased organic traffic.
However, while the model seems beneficial to a small business, it is among the cheap SEO services that treat SEO as a one-time project rather than an ongoing project. Second, unscrupulous SEO consultants using the pay-for-performance model can employ black hat tactics to bolster unsustainable traffic. However, the method can be effective and lower your SEO marketing cost if you find a reputable SEO consultant willing to accept the payment module.
Keyword-based Performance
The keyword-based performance model is similar to the pay-for-performance model above, with the primary difference being the keyword aspect. Consequently, you pay the SEO expert an agreed-upon amount after your website ranks for specific keywords. You can use an optimization calculator to establish the market price for keyword research and ranking services.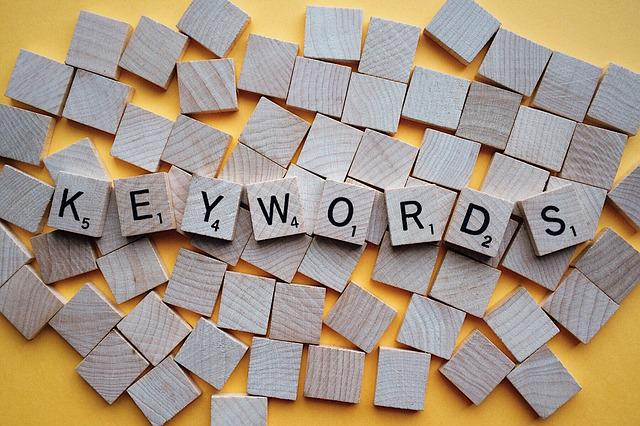 Lead Generation and Organic SEO Profits
The Lead generation and organic SEO profits model focuses on conversion rates accrued after an SEO campaign delivers high-quality leads. However, the SEO expert and the small business must set the website's current performance as the basis for evaluating lead generation and profits. Therefore, this model works best for small e-commerce businesses operating purely online.
Pay-per-hour SEO Services
SEO agencies and freelancers may accept payment for SEO services at an hourly rate. According to one report, the SEO hourly rate in Malaysia ranges from RM180 to RM220 per hour for freelancers and RM330-RM440 per hour for professional consultants. The report also showed that leading SEO agencies in Malaysia charge an RM440 to RM540 hourly rate for SEO services.
Monthly Retainers
How much does SEO services cost per month in Malaysia? One report shows that the average SEO cost in the country ranges from RM1125 to RM 2500 monthly, although it could be higher, depending on the agency's size. Therefore, you can use optimization calendar Google search results to achieve a more accurate estimate.
SEO Packages
SEO packages are curated SEO services that an SEO professional can sell as is to a client or customize to suit a client's business. The packages have pre-determined prices that vary according to the SEO expert's experience.
Project-based Billing
Project-based SEO charges mean you make a one-off payment for the entire SEO campaign.
SEO Service Providers: Inhouse VS Outsourcing
Malaysia has many SEO experts, including consultants and freelancers, operating in individual capacities. It also has many SEO agencies established to meet the growing demand for SEO services.
Therefore, as a small business, you can opt to either hire a full-time in-house SEO consultant or outsource the service. Below are the pros and cons of hiring an in-hour SEO expert VS outsourcing the service.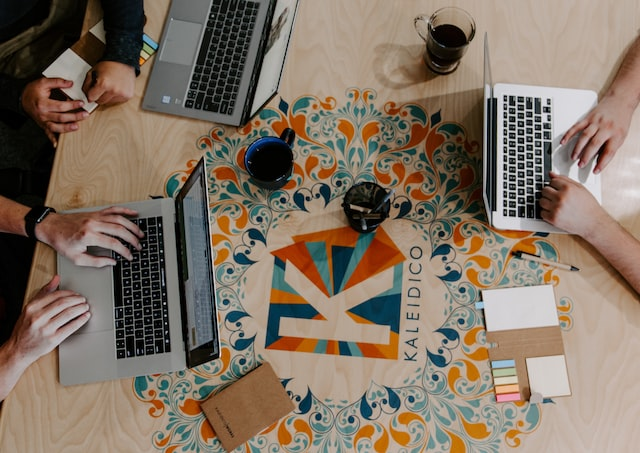 Can I Do SEO On My Own?
SEO is a complex process with many intricate elements requiring expert knowledge. However, it is a handy skill for a small business owner.
Therefore, you can choose to be proactive and start taking SEO courses as you practice what you learn on your website. However, SEO has a steep learning curve, and you will still need an SEO budget calculator to establish the cost of specific SEO tools.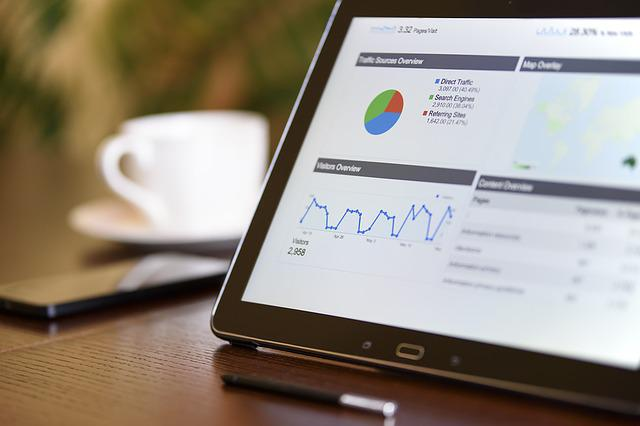 Is SEO Worth It In 2022? SEO KPIs and ROI
What Is The ROI on SEO Services
Businesses in Malaysia and beyond spend millions annually on SEO cost for website optimization. The average SEO cost, including local SEO services cost, is thousands of dollars for most businesses.
However, what is the actual value or return on investment (ROI) on the SEO marketing cost? ROI is the measure of success for any investment; therefore, An SEO company must demonstrate the ROI in their SEO plans to validate the client's SEO spend.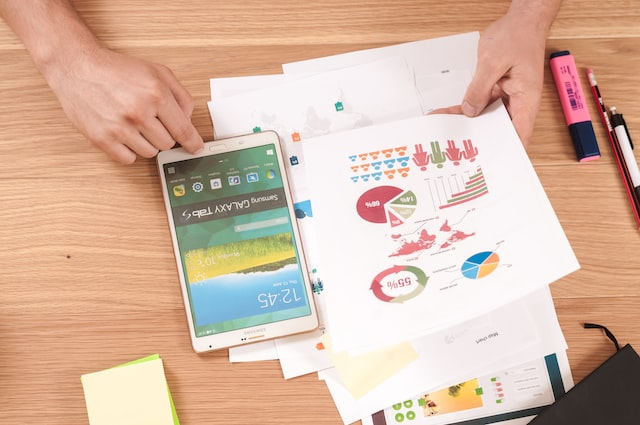 How To Measure ROI on SEO
Ideally, the standard formula for calculating ROI is to deduct the total SEO marketing cost from the cost of the gains from the investment, divided by the cost of investment.
(Investment profit – cost of investment/cost of investment).
However, while the formula is straightforward for most digital marketing campaigns, things get complicated when using this formula as an SEO ROI calculator. Below is an overview of the challenges when calculating the SEO optimization cost ROI.
The standard ROI formula above does not cater to the time factor, yet ongoing SEO is the primary SEO plan many SEO companies offer.
Although any SEO company may use the traffic attribution method to calculate how much SEO services cost, leading to an ROI figure, the method does not account for ad blockers that inhibit data collection by analytics software. Therefore, an SEO cost calculator that uses this method as an optimization calculator will likely yield a lower ROI figure.
Although SEO boosts organic traffic, most SEO tools cannot differentiate between branded and non-branded organic traffic sources.
While it is possible to estimate the SEO value from a single SEO campaign, estimating the lifetime value or customer retention rate using an SEO ROI calculator is challenging.
SEO has many variables or specific SEO services, and an SEO consultant could find it challenging to predict future SEO performance.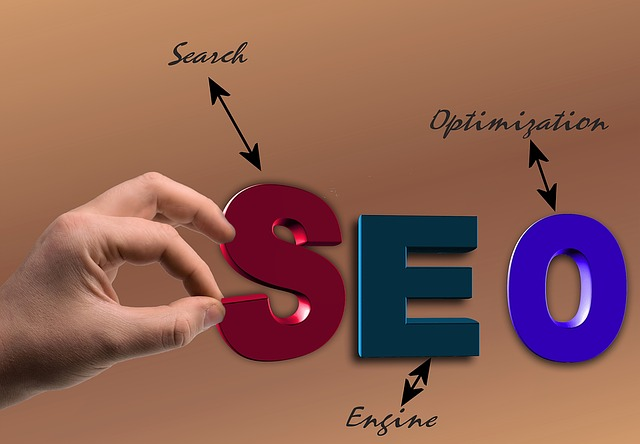 However, you can overcome the above SEO ROI calculator challenges by using the following metrics to calculate SEO ROI.
Track and measure the conversion rate from the campaign
Track lead generation and determine the average value for high-quality leads
Track the average session length for the top-tier pages on an optimized page
Track the average monthly visits to your website
The SEO Investment: Bottom line
SEO is a vital digital marketing component; what you put into it will match your gain. Therefore, allocate ample budget resources and evaluate the work you need to be completed against the payment modules and talent on the market to make the best SEO decision for your small business.